ENGINEERING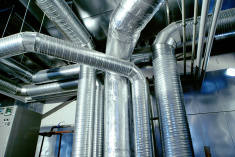 At B&Z Services our Engineering department is responsible for the oversight of our design and construction services. We offer full turnkey design build mechanical services in addition to working with third party engineers and general contractors.
B & Z Services, Inc. began its engineering Department in 1982 with Gordon Zipper III. This started a new chapter for B & Z Services offering our customers design, engineering, and installation on projects from Florida to Maryland. Our engineering department worked closely with local and national contractors and customers to ensure a solid, sustainable design with energy use and maintenance requirements being considered. In addition to designing, our engineers monitor Federal, State, and local regulations to keep our customers in compliance.
Our company is professionally licensed, fully insured, complete with Errors & Emissions, and bonded. Our projects range in size from several thousand to several million dollar contracts. In our 65+ years we have never failed to complete a project or satisfy our customers.
Collaboration is at the cornerstone of our business. Each and every system we design is customized, meeting the unique needs and wants of our customers. The ultimate goal is to design and install efficient and user-friendly systems, realizing the critical balance of cost and efficiency along the way, and followed up by any maintenance needs that are supported through our service and parts department.
Safety is consistently a top priority on the job site. We believe in placing our servicemen in safe working environments as well as adhering to a facility's safety guidelines. We are a subscribing member of ISNetworld, they are a global third party safety auditing company to make sure our safety requirements meet our national corporate accounts requirements. They have a review and verification process that leaves nothing in doubt.