ICE MACHINES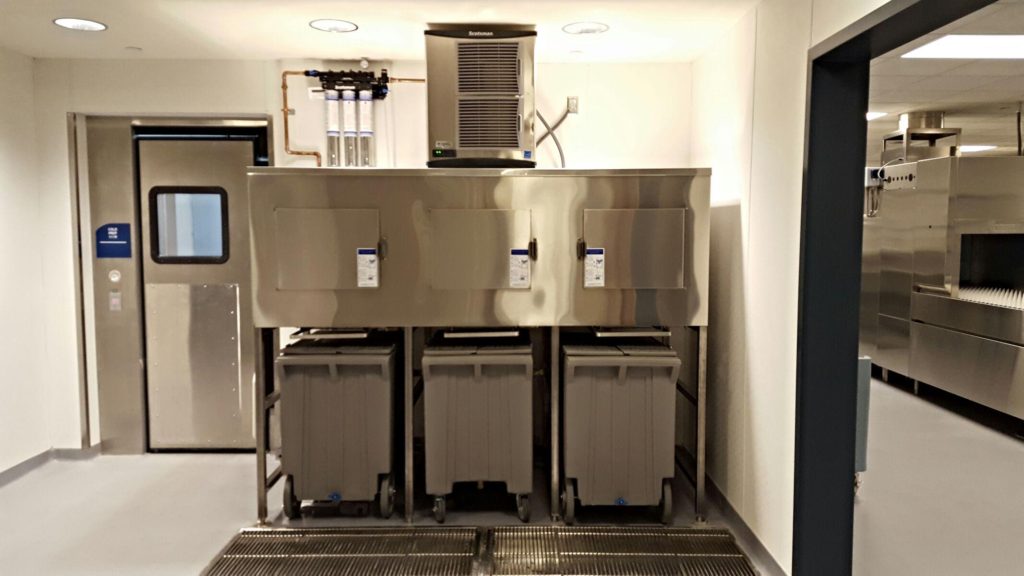 B&Z Services Inc. is a local warranty service company for Scotsman, Manitowoc, and Hoshizaki ice machines and dispensers. Our staff is factory trained and gets updated training annually. An ice machine is very complex piece of equipment that is very important to many businesses.
Keeping an ice machine serviced and sanitized is just as important as having clean eating utensils to eat with. An unsanitary machine can get people sick the same as poor hygiene practices can with food handling. Many ice bins are being touched constantly throughout a workday by customers and hotel/restaurant personnel, who do not always wash their hands, which can carry dirt, germs, or other contaminants.
The most common repairs on ice machines are due to water filters not being changed. Hard water quickly affects the water inlet valve, which usually leaves the water valve stuck open, and the float valve weighed down. Both can cause issues leaving the machine stuck in harvest or never allowing ice to develop on the ice plate.
B&Z Services' service trucks are heavily stocked with repair parts to get you back in operation with a minimum of down time. Our customer service line is answered 24 hours a day / 7 days a week.

There are also things which can be done to clean the machine properly to prevent illnesses and bacteria from being spread.
Clean out the inside of the bin at least every two months, sooner if possible. Remove all of the ice from the bin, and then use a scale remover to get rid of the scale which has formed inside.
Once the bin has been cleaned out and scale is removed, apply a sanitizer to the inside of the bin to make sure that any residual bacteria are eliminated.
Run the cleaning cycle of your machine as often as your manual recommends. While this doesn't eliminate the problem of bacteria, it does make your ice taste a little better in the process.
Replace your water filters according to the manufacturer's instructions. The water filter helps to remove impurities in the water as well as fight potential contamination. Plus, an old filter can even reintroduce contamination.
Get an antimicrobial light for the inside of your ice machine bin. This device makes it inhospitable for the microbes and bacteria to thrive.
Restaurant patrons should enjoy eating the ice rather than be concerned about their health. When was the last time that you cleaned and sanitized your ice machine?
Take a look in there with a good light right now and see if there is any discoloration, slime, or odor